"Smile. Your eyes sparkle when you do"

– Coco J. Ginger
Eyes are one part of the face that can not escape from makeup. Eyes framed beautifully will be sparkling. Some people even more focused about the eyes than the rest of the face. Because a wise man once said :
"The eyes are the window to the soul"
Besides eyeshadow, eyeliner is also a mandatory item in eye makeup. Even some people (including me) just use eyeliner without eyeshadow if you want to look simple and lightweight. Eyeliner can be used to reinforce the line the eye, so that when we do not use any eyeshadow, our eyes will keep pop-ups.
Many types of eyeliner that we can select such as liquid liner, eyeliner pencil, or marker eyeliner. Even eyeliner consists of colors that are no longer just a black or brown. White, blue, red, yellow, every color, just name it.
But in this post, I will review natural eyeliner (which is black and brown) which is Eyeliner Pen Perfect Wear from Mizzu Cosmetics.
It is a marker eyeliner, the brush tip is tapered and thin, but quite stiff and strong yet gentle to use. This is very handy when it is used to draw a thin or thick lines. I personally do not really like liquid liner with a brush, because its brush usually too soft, so it is difficult to use.
Eyeliner Pen Perfect Wear is claimed to be waterproof and long lasting. In my opinion it's not (too) waterproof, but quite durable. Packaging is simple with a fairly elegant shape.
The black color is generated according to me not too thick, but still provide a clear line effect on the eye. While the brown color hmmm weeelll it doesn't look brown, to me, more like black, a black with (too) little bit brown-ish.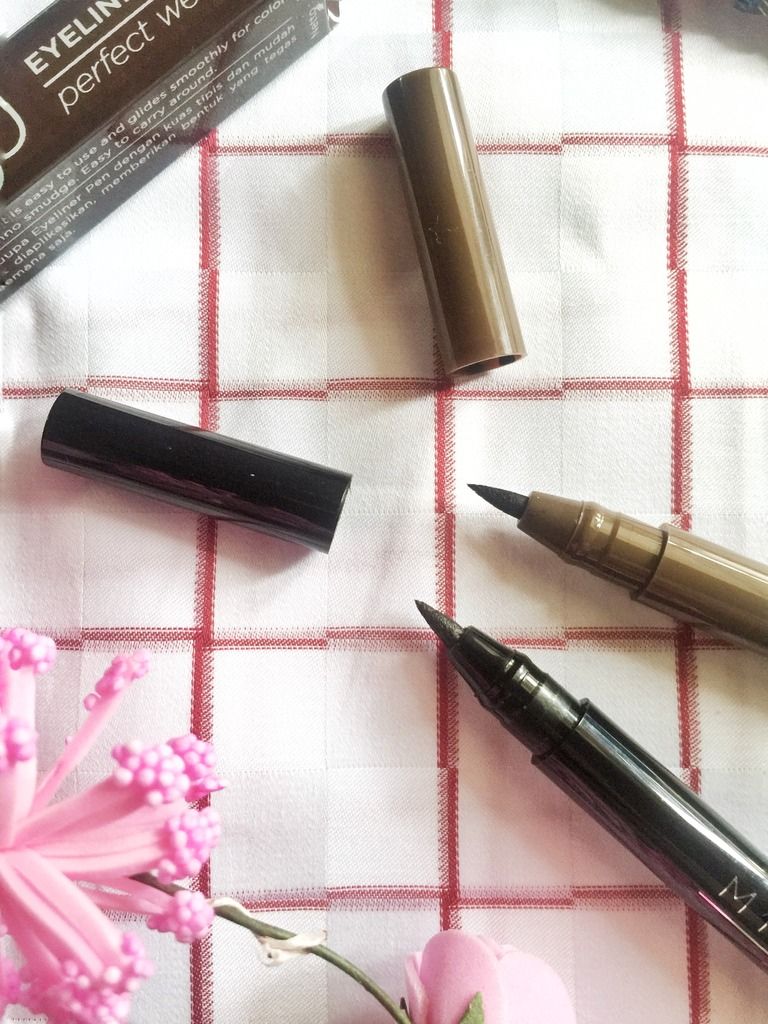 Here the swatch of Eyeliner Pen Perfect Wear Pen from Mizzu Cosmetics. This is the brown color (or i see it still black). But can you see how intense this eyeliner can be.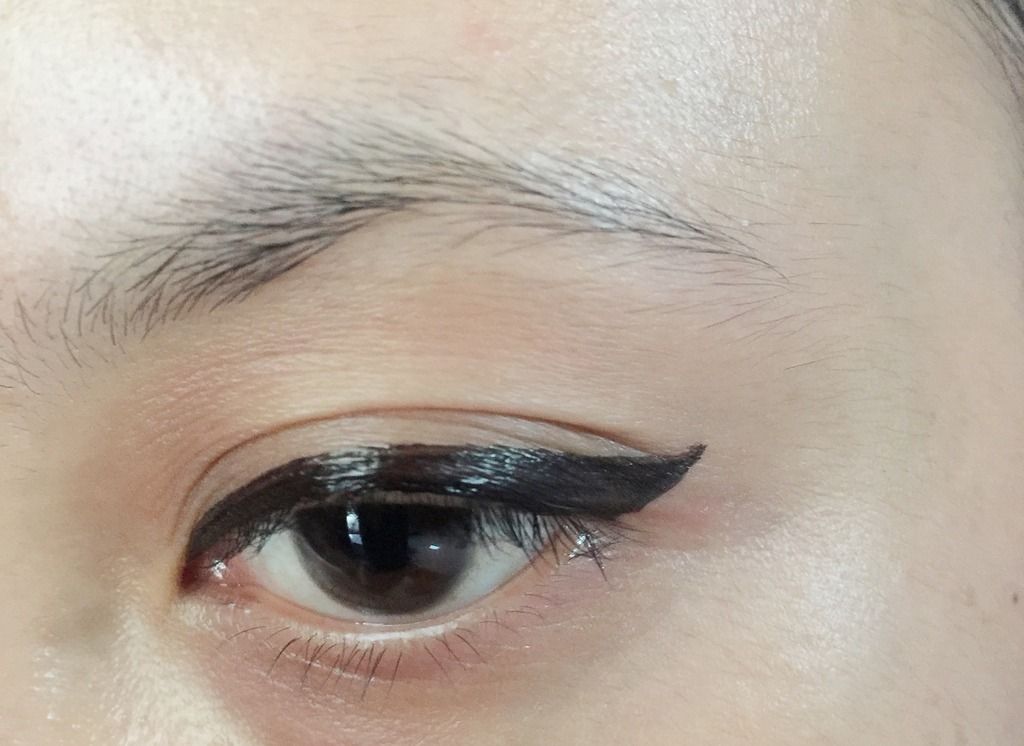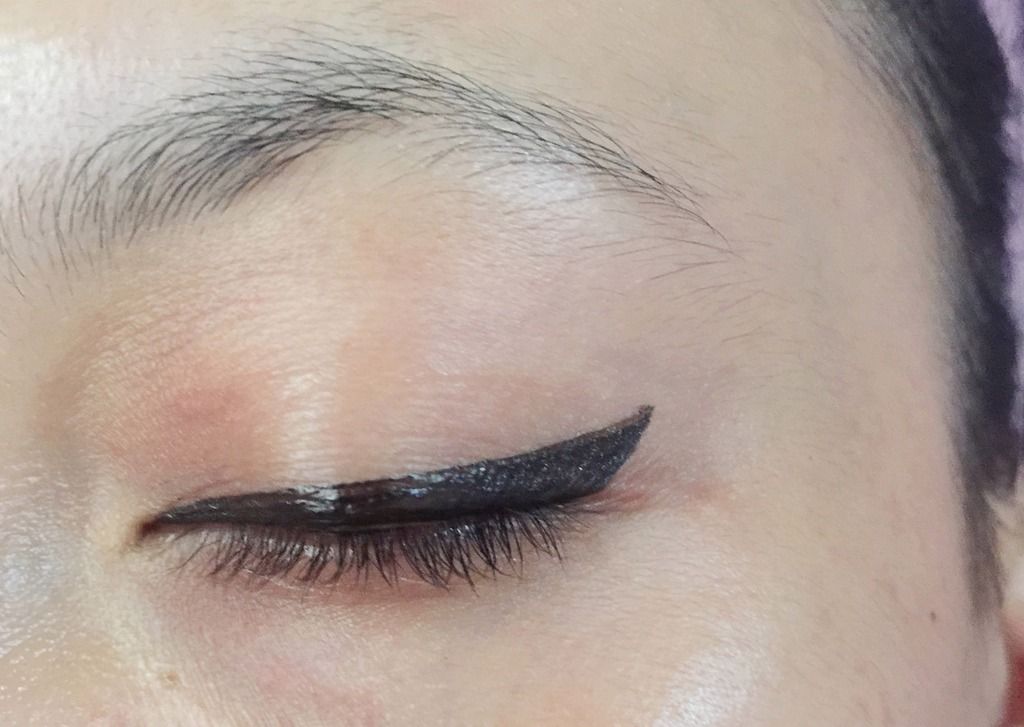 So go grab them ladies.
And oh, here some tip how to draw your perfect eyeliner. Check it out girl.
X.O.X.O