Women are born beautiful. Some of them as destined to always be willing to look beautiful and attractive. Yves Saint Lauren once said
"The most beautiful makeup of a woman is passion. But cosmetics are easier to buy".
Well it is kind of true. That's why women like makeup. One of the women-owned equipment is makeup brushes. There are many types of brush. There stipping brush, blush brush, powder brush, blending brush, brush set, pencil brush, eye brush, lip brush, face contour brush,  angle eye shadow brush, smudger brush, and many more.
Wow right .. ??? : P
With so many brush you have, it helps you provide a special place to store it. So you can keep your brushes neat and durable. There are many types of brush jar that you can buy you even create by your own from simple materials in order to save your brush. Here some kind of brush jar idea that you can make.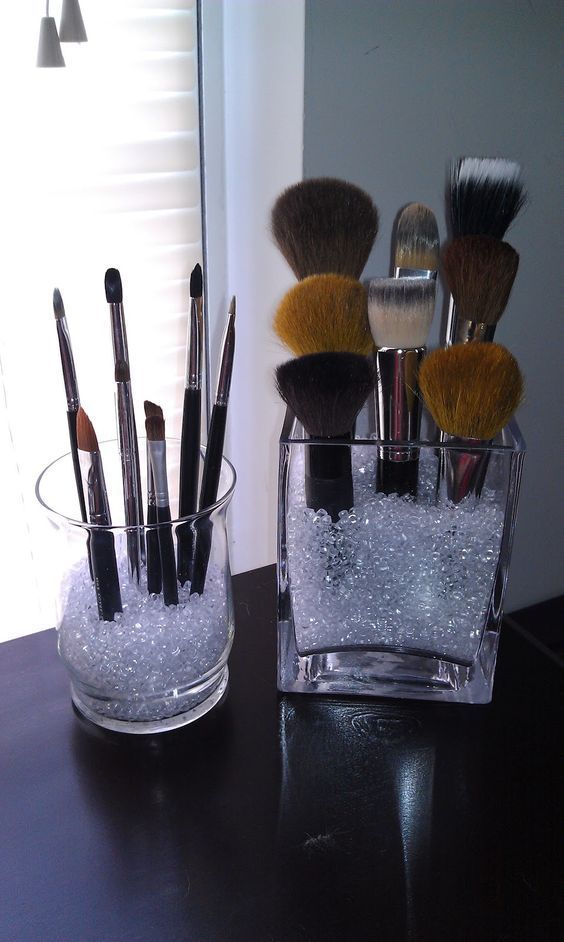 See,,?? There's a lot of idea of making your own brush jar. Good Luck on your DIY ladies 🙂
X.O.X.O